We supply, install and commission variable speed drives ...................... lowering your operating costs and increasing your profitability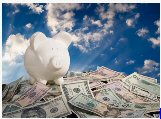 Motor speed control using Variable Speed Drives offers companies and organisations the single largest opportunity for saving energy and money....
Being more energy efficient makes sound economic sense because using less energy lowers
operating costs and increases profitability.
From an environmental perspective it is an effective way for companies and organisations to cut carbon emissions and help combat climate change.
Part of the Universal Control Systems group of companies, UCS Energy Solutions Ltd specialise in the supply, installation and commissioning of Variable Speed Drives (also known as inverters) for energy efficient electric motor control in both industrial process and commercial building applications.
We can generate significant financial savings for companies and organisations operating in both the public and private sectors.
Always employing a customer-focused approach, our team has many years of experience specifying and installing high quality, reliable drive systems and providing unrivalled service and support on a national basis.